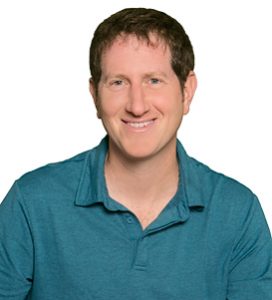 Dan has been a B2B and B2C software entrepreneur since 1997,  and has been a public investor since 1991. Prior to being a venture capitalist and angel investor, Dan was CEO & Co-Founder at FastSpring, a leading e-payment fintech platform for 3,500 software companies worldwide. Dan bootstrapped FastSpring's revenue from $0 to over $120 million with total funding of $30,000 from 2005-2013. FastSpring, acquired in 2013 by Pylon Capital and again in 2018 by Accel-KKR, was known for its phenomenal customer service, a 4-time winner of The Silver Stevie Award for "Customer Service Department Of The Year". The company Dan led was the #1 fastest-growing company in the Los Angeles area during 2006-2010, the 13th fastest-growing company in all of North America. The founders/original investors in FastSpring earned an ROI of over 1,000X on their original investment.
Prior to FastSpring, Dan led online customer acquisition/advertising for Google during its IPO phase. Before Google, Dan was VP of Market Development at Picasa, a digital photo consumer software company sold to Google in 2004 (now Google Photos). Previously, Dan led customer acquisition/revenue generation for GoToMyPC & GoToMeeting software, helping lead to a $225 million initial acquisition by Citrix & building a major brand that today generates over $600 million in recurring SaaS revenue. In 2016, the software was again acquired, this time by LogMeIn for $1.8 billion.
Dan has been an active angel investor, advisor, and/or board member at Apeel Sciences (food waste), SafeGraph (geospatial data), Blue Triangle Technologies (performance optimization), Rincon Venture Partners, TechStars, TrackStreet, Mobile1st, Directional Cue, Allergease (natural medicine) and others. Dan serves on the board of New Beginnings, a non-profit that provides counseling services to military veteran, low income and homeless individuals, and he works with Home For Good to help place homeless people from Santa Barbara into permanent housing.
At 24, Dan was an Entrepreneur-in-Residence at Idealab, the #1 incubator of the .com era, after having started a consumer e-commerce company in college. Prior to being a software entrepreneur, Dan worked at Sanford Bernstein, Merrill Lynch, Smith Barney, and Fidelity Investments (FMR). He has appeared in various publications, including Entrepreneur Magazine, Forbes & The Wall Street Journal. Dan graduated Tulane University in 1998 with a degree in Finance.
Mike Tucker Senior VC Associate
Mike has been a B2B SaaS entrepreneur and operator for over 13 years, and has always had a passion for venture capital investing and helping VC-backed companies accelerate their revenue. He has spent his career launching, scaling, and operating B2B SaaS companies from $0 to $100 Million in ARR. Mike led M3Rev, a consultancy which drives revenue acceleration and scalable inside sales strategy for PE and VC-backed SaaS portfolio companies. He was VP of Sales at RightSignature, where he founded and led the sales team from 1 to 300 sales reps and through an acquisition by Citrix after generating 300%+ YoY revenue growth. Prior to RightSignature and Citrix, Mike held various operational roles for SaaS startups. Mike holds a B.A. in Business Economics and a Technology Entrepreneurship Certificate from the University of California at Santa Barbara.
Interview of Dan at UC Santa Barbara
Dan Engel has been in the e-commerce and software industries since 1997. As a serial entrepreneur and startup CEO, Dan builds B2B and B2C companies, leads customer acquisition, marketing, and business development. Dan serves on various boards of directors and advisors.