Gallery
A collection of images, videos, etc. related to Engel Ventures' investment portfolio and past entrepreneurial endeavors
The CEO of Apeel Sciences, one of our portfolio companies, is featured on Bloomberg.
Stunning time-lapse video of produce treated with Apeel's plant-based coating.
TrackStreet's software is used by brands to enforce product pricing policies across the web.
Auren Hoffman, CEO of our portfolio company SafeGraph, discusses the future of machine learning at Data Driven NYC.
Repurpose is the industry leader in alternative-to-plastic cutlery. Our cups are featured in this episode of Showtime's Billions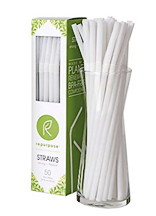 FastSpring Partners (2012)
Pictured here from left to right are Dan Engel, CEO; Ryan Dewell, SVP Software Development; Ken White, Chief Customer Service Officer; and Jason Foodman, SVP Corporate Development..
Deloitte Technology Fast 500 Awards (2011)
FastSpring ranked #1 fastest-growing company in Greater Los Angeles area. Award period covers 2006-2010.
FastSpring ranked #13 fastest-growing company in North America (U.S. and Canada). Award period covers 2006-2010.
Dan Engel & Tim Dir with FastSpring's Inc. 500 Award (2011)
FastSpring ranked #53 in 2011 Inc. 500 list of fastest-growing companies (#41 in 2010).
Photo Source: Pacific Coast Business Times, Aug. 26 – Sept. 1, 2011
Morpheus Animation Featured on Yahoo Home Page
An animation produced by Morpheus Software, one of Dan's early software start-ups, is featured on the Yahoo home page. Morpheus' digital photo animation videos generated over 50 million YouTube views and led to a 2008 YouTube Awards nomination.
Google Celebrates Picasa Acquisition (2004)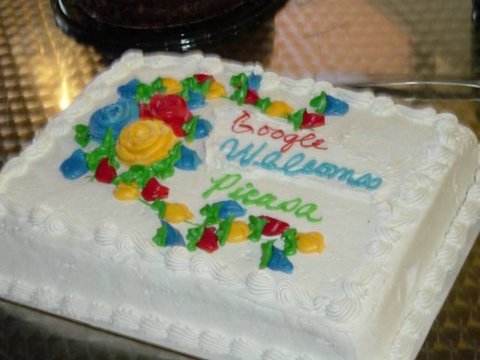 After Dan helped build GoToMyPC and GoToMeeting, he helped build Picasa, a photo software company acquired by pre-IPO Google in 2004. Picasa's technology became what is today Google Photos.
Dan Engel & Philip Carret (1996)
Phil was a founder of one of the country's first mutual funds and a legendary investor who swapped investment ideas with Warren Buffett's father Howard Buffett half a century ago. For 55 years, Phil was manager of the Pioneer Fund, a mutual fund he founded in 1928. He pioneered the concept of value investing, introducing it four years before the publication of Security Analysis by Benjamin Graham and David Dodd. Warren Buffett said Phil established "the best long-term investment record of anyone in America." Dan is pictured here at age 19.